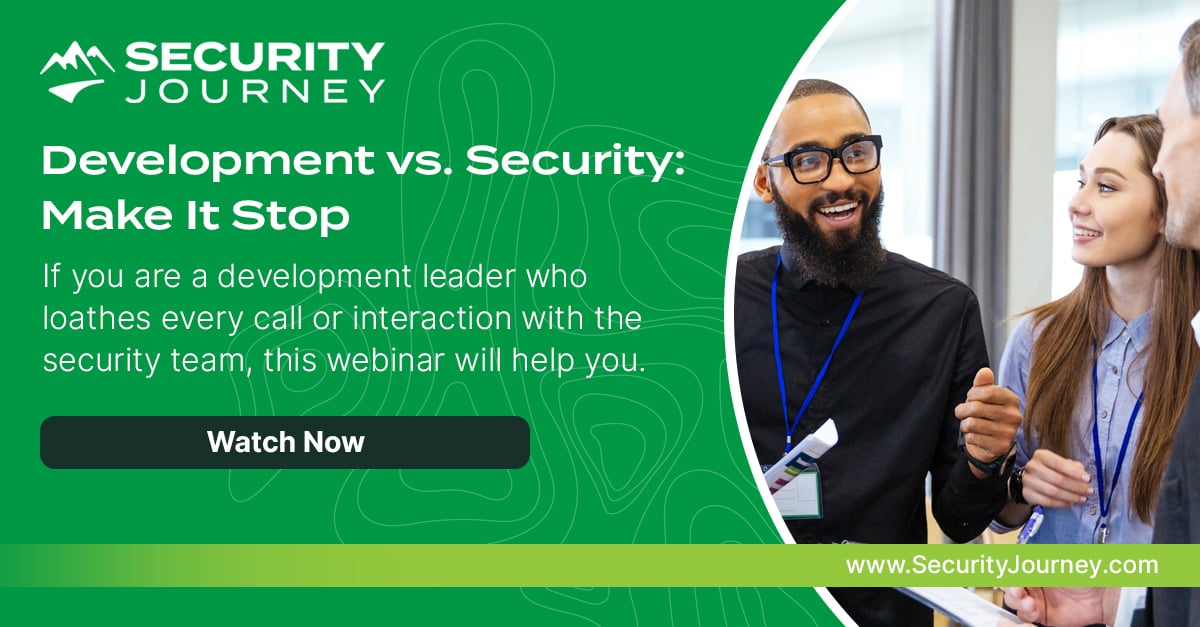 If you are a development leader who loathes every call or interaction with the security team, this webinar will help you.
We have industry research to share to improve your secure development strategy, extend an olive branch to the security team, and prove to your developers how valuable they are to you.
This discussion embraces the needs of both the development and security teams to help everyone reach the combined goal of quality, secure software while still hitting your speed-to-market goals with new features.
Don't worry, this solution pays for itself, and we'll show you how.